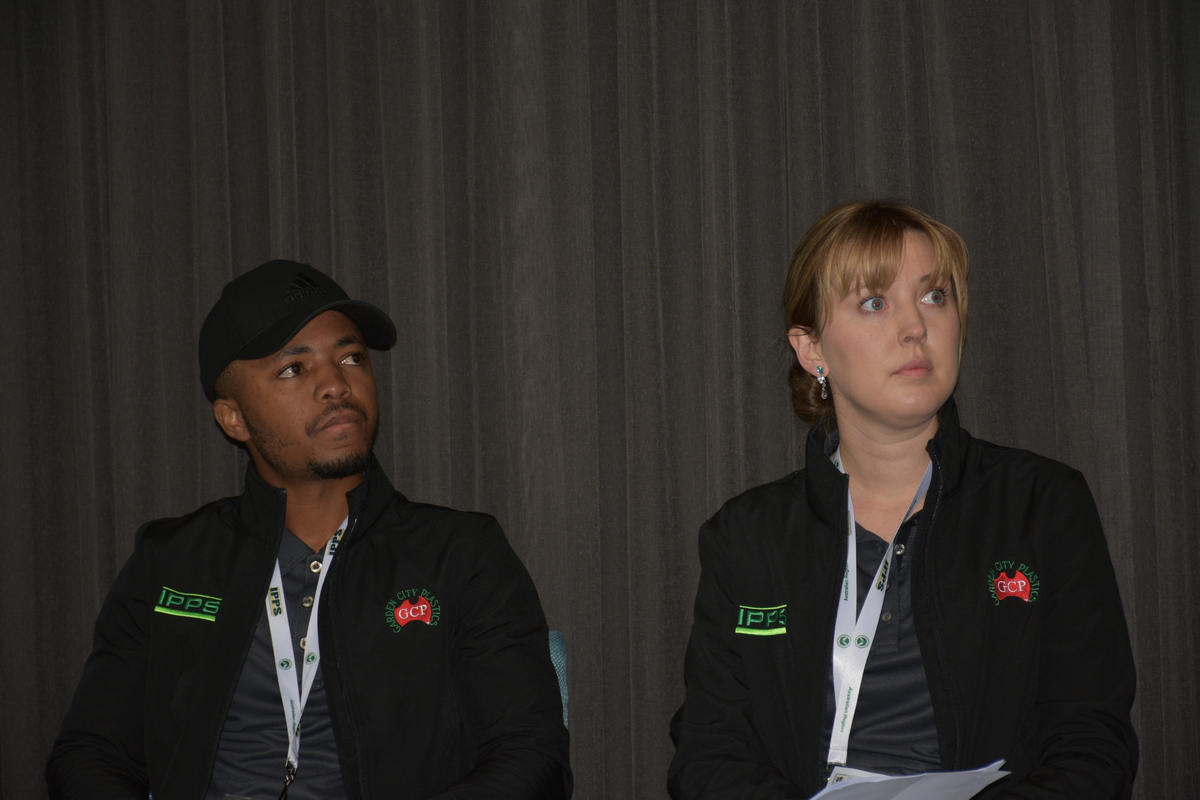 SOUTH AFRICA EXCHANGEE WINNERS 2023 - SIZWE NDABENI, SHADOWLANDS WHOLESALE NURSERY, SOUTH AFRICA
STEPHANIE HASTIE, TAFE, SOUTH AUSTRALIA

GREAT OPPORTUNITY FOR YOUNG PROPAGATOR
IPPS SOUTH AFRICAN EXCHANGE 2024
For the opportunity of a lifetime, it is time to apply for the eighteenth South African Exchange Program.
This was established by Australian IPPS and South Africa IPPS to give young propagators, at the start of their career, the opportunity to gain experience of each others industry and to build a better understanding of each country.
In February/March 2024 the young propagator chosen will spend approximately 3-4 weeks in South Africa, hosted by local Nurserymen, where he/she will work and visit other nurseries and places of interest in South Africa, including tourist venues, plus attend their IPPS Conference .
The program as usual is sponsored by Australia and South Africa IPPS.
Come and join South Africa Regions International Conference at the Southern tip of Africa for an IPPS experience of a lifetime!
Long Tour: 24 February 2024 to 07 March 2024
Short Tour: 24 February 2024 to 01 March 2024
Arrive in beautiful Cape Town, nestled at the foot of the magnificent Table Mountain, and call it your home for a couple of days! Enjoy the spectacular views from the top of Table Mountain and take a walk with us in the picturesque Kirstenbosch National Botanical Garden. You will travel up the famous West Coast and visit Arnelia Nursery, specialist Proteaceae grower in Hopefield. Enjoy an overnight stay in Langebaan, on the shore of the Atlantic Ocean. Early the next morning you will head to the conference venue in Stellenbosch!
The Devon Valley Hotel (conference venue), is tucked away in a tranquil corner of the Stellenbosch Winelands, boasts some of the most breathtaking views! There'll be many 'seek & share' moments with visits to production nurseries, garden centres and botanical gardens!
You'll be amazed how time flies while having fun! Seven days later, the end of the Short Tour! You will then join in on the Long Tour for another six more exciting fun days!
A scenic drive will take you to Hermanus and from there, you will cross the unique Klein Karoo via Caledon, to Oudtshoorn. After meeting the Oudtshoorn Ostriches and an adventure walk in the historic Cango Caves, you will continue onto Knysna on the Cape East Coast. The journey continues along the scenic East Coast Garden Route, up to Port Elizabeth. Here you'll visit more nurseries. And before it's time to fly home, you'll spend some time with the Elephants of the Addo Elephant National Park.
The short Tour includes the Southern Africa Annual Conference.
After the trip the chosen propagator will be expected to attend the Australian IPPS Conference in BALLINA, NSW from 22nd to 25th May 2024 to talk about his/her wonderful experience.
Now that you are thinking about this experience or you know someone who may be suitable, check the following to make sure of eligibility:-
You must be just starting your career of propagating and growing plants.
You must be able to travel to South Africa in February/March 2024 and attend our May Conference in 2024 in BALLINA, NSW.
Your employer must support this application and your time off work.
You must be prepared to make notes and take photographs of your great experience and report back to Australian IPPS Conference in 2024.
If all of the above suits you and you would like to be hosted (at no cost to you, except spending money) in South Africa to gain great knowledge, experience the lifestyle and great sights of South Africa, then tell us about your background in Horticulture, including training and work experience and send the application form which is available on the IPPS website www.ipps.org. Applications for 2024 are NOW OPEN and will close on 31st October 2023. Successful applicant for 2023 was Stephanie Hastie from TAFESA. Stephanie gave a presentation on her experience in South Africa at this years conference in Geelong.
Still not sure, then read about the 2019 South Africa Exchangee, Elmien Coetser (South Africa) comments in the Winter edition (Issue 62) or Brayden Fitzpatrick (South Africa Exchangee 2019 – Winter Issue 62) of "The Propagator' on the IPPS website www.ipps.org or speak to any of the previous exchangees to help you decide to take the opportunity of being an ambassador for Australian IPPS.
Download Document